Welcome to our information page. Here you will find some information on various dental health-related topics.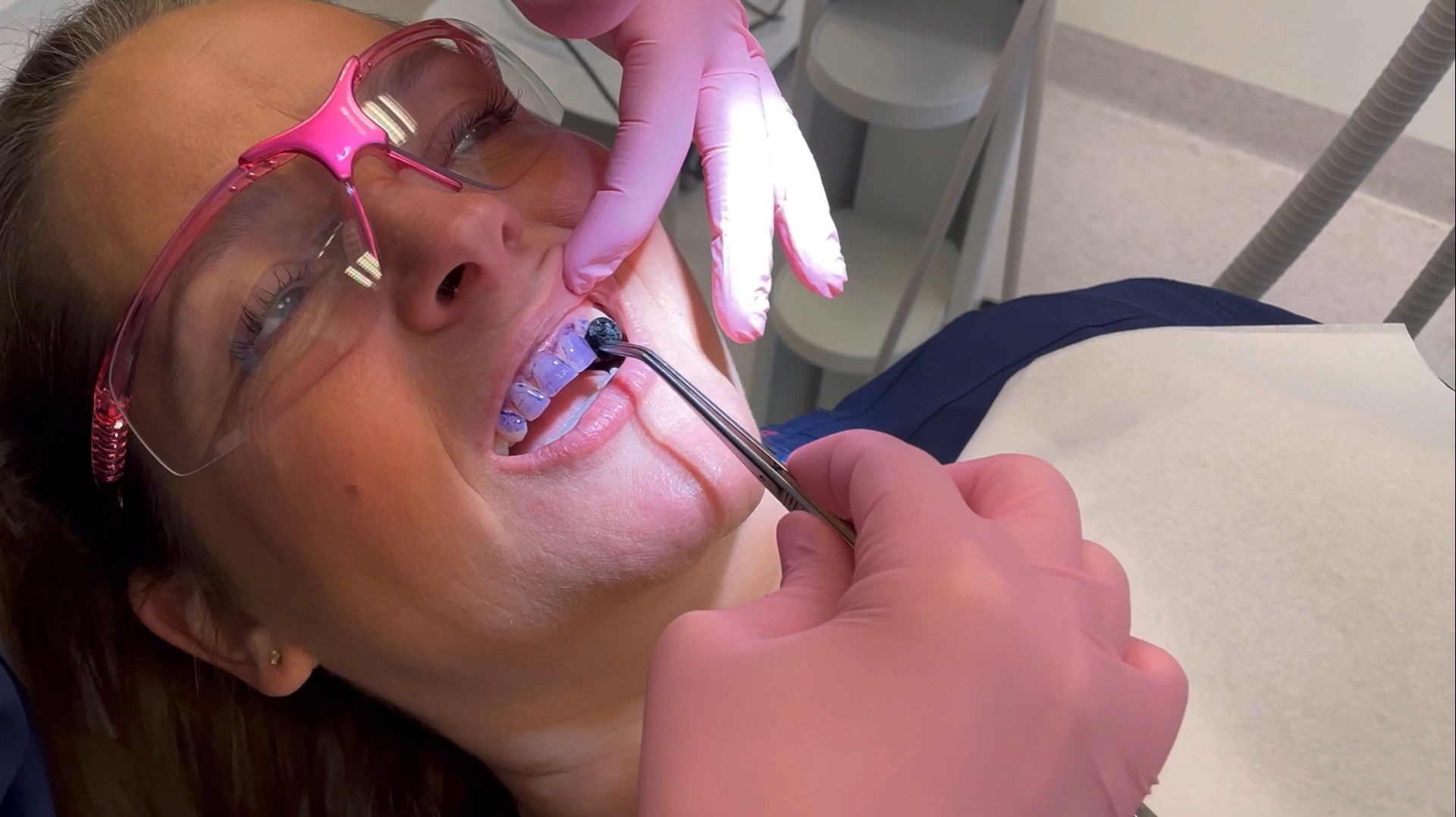 What is tartar?
When tartar first forms, you need the dentist's help, it can not be removed by brushing your teeth.
What is attrition?
Attrition or tooth wear is a pathological loss of tooth substance due to tooth grinding or so-called bruxism.
Root canal
A root canal is a necessary treatment that is done if the nerve in the tooth is infected with bacteria or inflamed.
What is plaque?
Plaque is a sticky mixture of bacteria and secretions that the bacteria produce.
What is acid damage?
Acid damage is the loss of tooth substance through chemical action without the involvement of bacteria.
Wisdom teeth
Wisdom teeth are the posterior molars on either side of the upper and lower jaws.
What is caries?
If bacterial plaque is allowed to sit on the tooth surface for too long, caries (tooth decay) can develop.
What is periodontitis?
This is gingivitis that causes permanent damage to the fibers that hold the tooth firmly in the jawbone and on the jawbone itself.
Dental clinic
Sørkedalsveien 90B, 0377 Oslo
We are located right on the subway at Smestad, situated under the Smestad doctors. The address is Sørkedalsveien 90B.
NB! Access via communal entrance with Sørkedalsveien 90A where it also is a public dental clinic on the left (Oslo kommmune). To reach us you have to go down the stairs to the right, or take the elevator down one floor.
We share a waiting room with jaw orthopedic Magnhild Lerstøl (www.reguleringstannlegen.no).
Public transportation:
Nearest metro stop are Smestad. Line No. 2 towards Østerås or No. 3 towards Kolsås.
By car:
Use the map below or click here to open it in Google maps.