Dentist
Dr. Yun Therese Korstadhagen
Is the owner of the clinic. She is graduated from the Faculty of Dentistry in Oslo and has an authorisation for Nitrous oxide/sedation treatment with experience from Nesodden dental clinic. She has also worked part time as a general practitioner in a Periodontal/Orthodontal specialist clinic in Fredrikstad and as an instructor for dental students at the Faculty of Dentistry in Oslo.
Korstadhagen is authorized to make oral appliance for patients with sleep apnea and is a member of NOSMED (an association for dentists with an interest in sleep medicine.) Sleep apnea is sleep disorder characterized by pauses in breathing or instances of shallow breathing during sleep. Korstadhagen also do aesthetically orthodontic treatment of the front teeth for adults with Inman Aligner and Invisalign Go.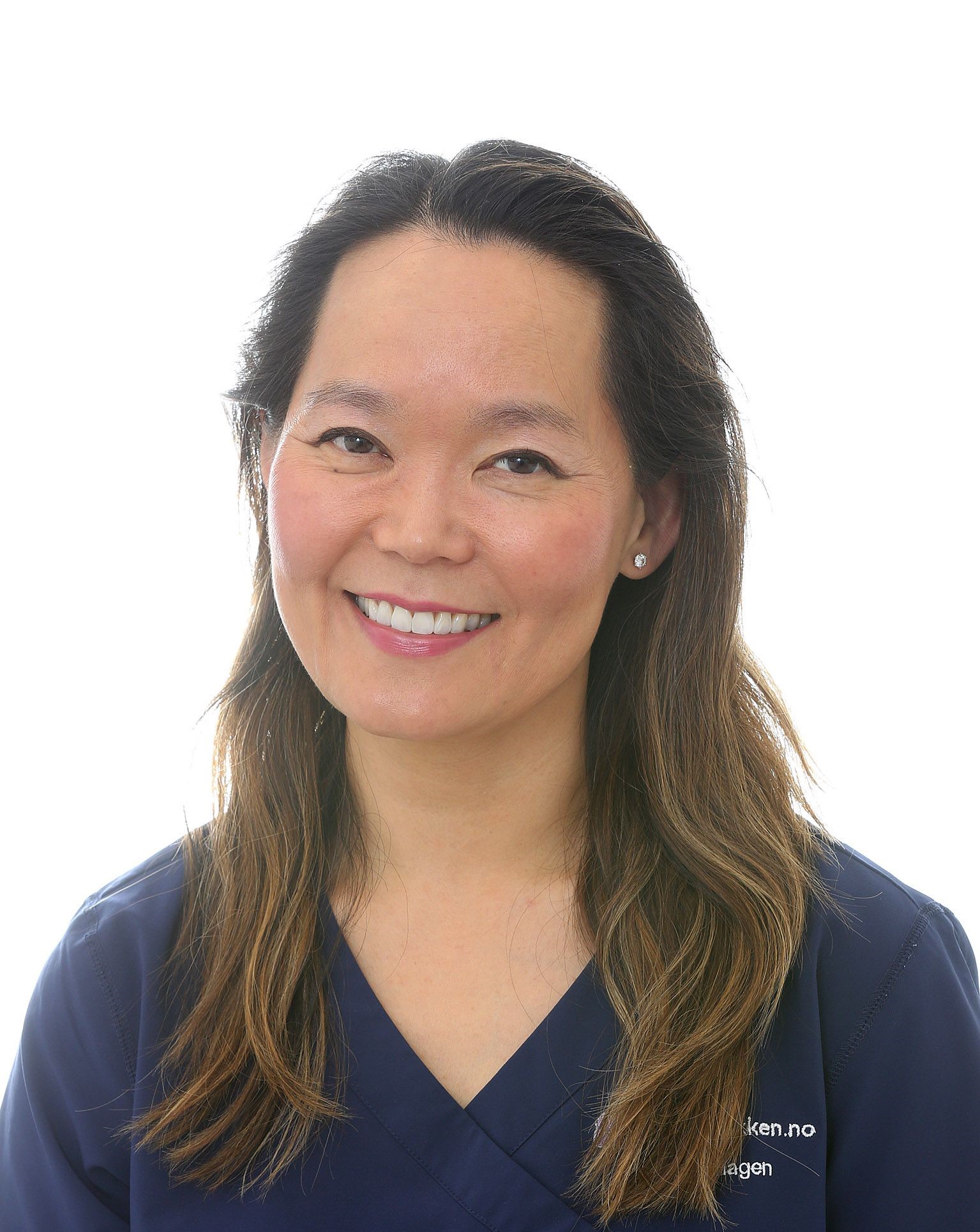 Dental clinic
Sørkedalsveien 90B, 0377 Oslo
We are located right on the subway at Smestad, situated under the Smestad doctors. The address is Sørkedalsveien 90B.
NB! Access via communal entrance with Sørkedalsveien 90A where it also is a public dental clinic on the left (Oslo kommmune). To reach us you have to go down the stairs to the right, or take the elevator down one floor.
We share a waiting room with jaw orthopedic Magnhild Lerstøl (www.reguleringstannlegen.no).
Public transportation:
Nearest metro stop are Smestad. Line No. 2 towards Østerås or No. 3 towards Kolsås.
By car:
Use the map below or click here to open it in Google maps.