Dentist
Dr. Hanna Adelved
Hanna Adelved works as a dentist here at the clinic and is a graduate of the Faculty of Dentistry in Oslo. Dentist Adelved has specialist expertise in nitrous oxide and sedation treatment. She has previously worked at Kolbotn dental clinic and had her practice at a public clinic in Sarpsborg department Skjeberg. She has been active in the Dental Association and has both been the leader of and participated in the arrangement of professional seminars for dental students from all over Norway and Europe during her studies.
Dentist Adelved is passionate about delivering dental treatment in a conscientious, patient-centered and quality-conscious way.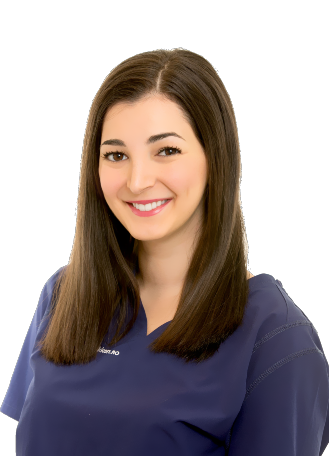 Dental clinic
Sørkedalsveien 90B, 0377 Oslo
We are located right on the subway at Smestad, situated under the Smestad doctors. The address is Sørkedalsveien 90B.
NB! Access via communal entrance with Sørkedalsveien 90A where it also is a public dental clinic on the left (Oslo kommmune). To reach us you have to go down the stairs to the right, or take the elevator down one floor.
We share a waiting room with jaw orthopedic Magnhild Lerstøl (www.reguleringstannlegen.no).
Public transportation:
Nearest metro stop are Smestad. Line No. 2 towards Østerås or No. 3 towards Kolsås.
By car:
Use the map below or click here to open it in Google maps.