Dentist
Dr. Veronica Obregon-Whittle
Dentist Veronica Obregon-Whittle is educated at the Faculty of Dentistry in Oslo. She has worked publicly at Hønefoss dental clinic and privately at Byporten.
Veronica has also published two articles, one about gum disease in conjunction with chronic lung disease and one on bone regeneration with Endogain®. Dentist Obregon-Whittle is committed to providing patients with the best treatment by maintaining good quality and being academically updated.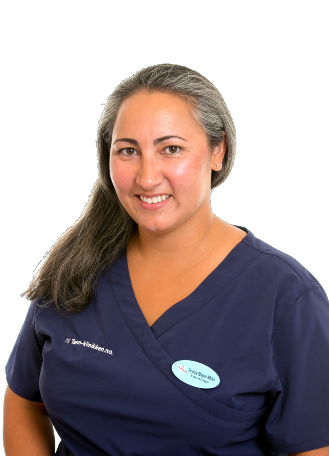 Dental clinic
Sørkedalsveien 90B, 0377 Oslo
We are located right on the subway at Smestad, situated under the Smestad doctors. The address is Sørkedalsveien 90B.
NB! Access via communal entrance with Sørkedalsveien 90A where it also is a public dental clinic on the left (Oslo kommmune). To reach us you have to go down the stairs to the right, or take the elevator down one floor.
We share a waiting room with jaw orthopedic Magnhild Lerstøl (www.reguleringstannlegen.no).
Public transportation:
Nearest metro stop are Smestad. Line No. 2 towards Østerås or No. 3 towards Kolsås.
By car:
Use the map below or click here to open it in Google maps.